News Blog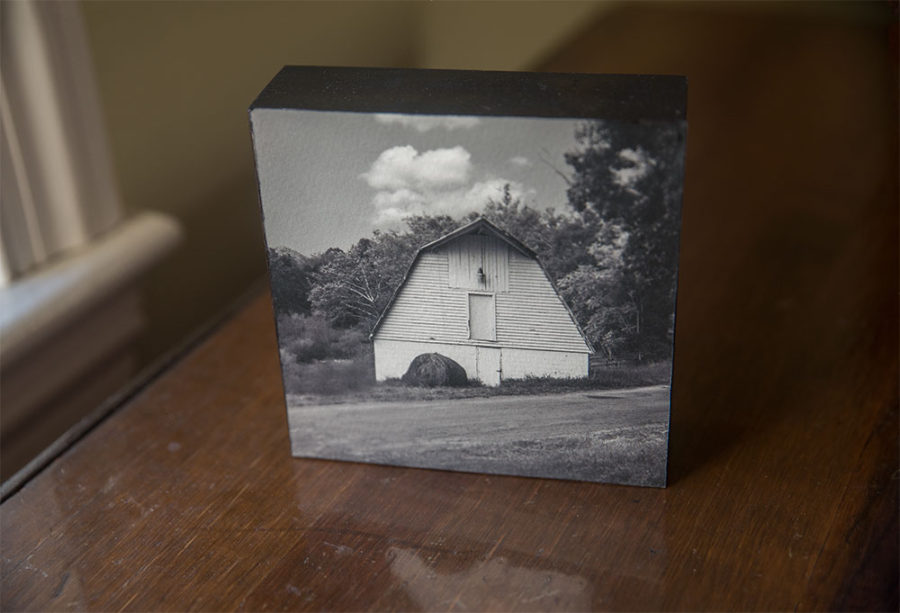 I have been trying something new with my photographs. Rather than framing them, I have begun pasting my pictures onto wood panels. Framing and matting can be expensive and this is a cheaper process. The photo I am showing here is tiny, just 5 x 5 inches square, and because it is 1 ½ inch thick, it can either be hung on the wall or set on flat surfaces. One of the cameras I use produces square-shaped photographs. It is a look I love, in part because it is different than the more common horizontal photos.
I have been doing the wood panels in different sizes, including horizontals such as 5 x 7's and 16 x 20's. I recently sold two of the larger panels at the Art League in Alexandria, Va., and some of my smaller panels at the Mosaic gallery in Fairfax.
Per usual, I'm a little late to this trend. As someone who spends a LOT of time watching HGTV, I began noticing that decorators are increasingly hanging artwork without frames. At the Torpedo Factory art center where I am a member, these wood panels have been popular among artists for some time, along with paintings and photographs on unframed canvases.